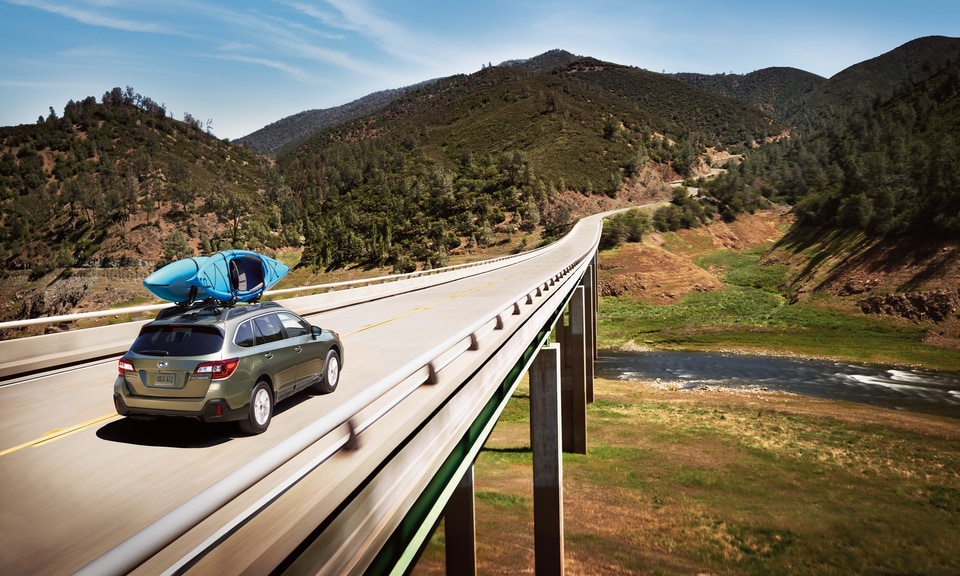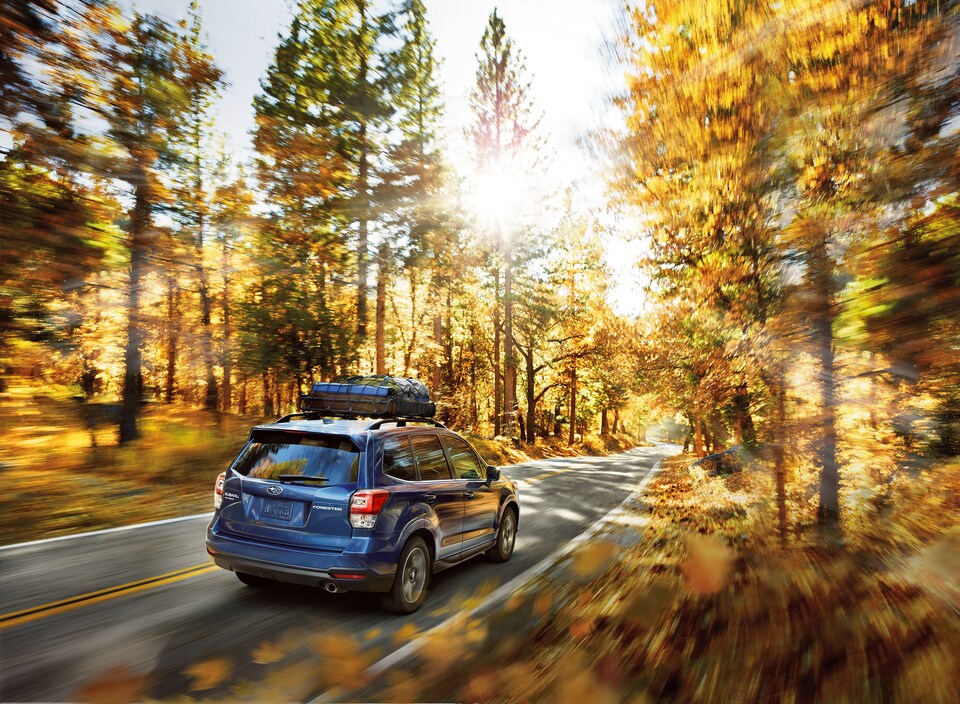 As similar as they are, the Subaru Outback and Forester offer different features that offer a variety of benefits. No matter which you choose, you'll get the capability you know and love from Subaru, like 8.7-inches of ground clearance, the similar engine options, symmetrical all-wheel drive and custom drive modes to tackle your off-roading and inclement weather needs.
The Forester is a compact SUV, with ample passenger and cargo space. While the Forester offers 74.4 cubic feet of cargo space with the seats folded down, and the Outback offers 73.3 cubic feet of space, the spaces do differ slightly. The Forester, being an SUV has a boxier shape, providing a taller cargo area, offering better space for tall items like furniture. The Outback has a wider and longer shape, offering better space for long items like skis.
Another point to consider when shopping for your next Subaru is to think about how large they both feel when driving. The Forester has a more classic SUV-like feel when driving. It has a taller driving position, so you'll feel larger when driving your Forester on the streets of Ocala. The Outback has a lower stance and driving position, creating a more car-like drive feel from this wagon.
To really understand how these two similar vehicles differ, you need to take a test drive! So why not come see us at Ocala Subaru to experience the quality and performance of each.